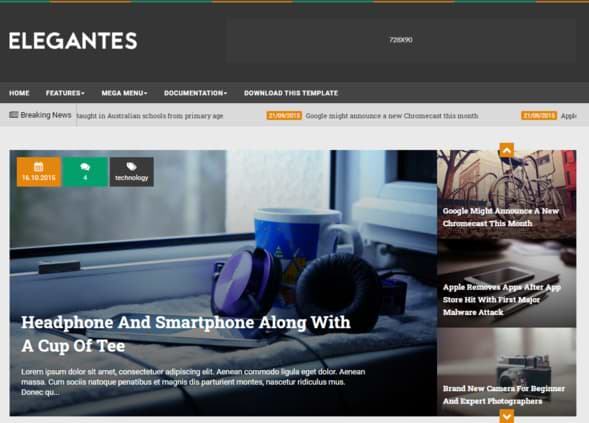 Elegantes is mobile Responsive Blogger Template a professional blogger theme designed by SoraTemplates highly optimized for seo and to be mobile responsive template. This blogger theme is free to download and also available in premium version. It is well designed blogger template and customized to be used on blogger blogspot web sites.
Blogs created to target fashion, travel, life style and food niches can all use this Elegantes blogger theme, it is precisely designed to suite such tye of blogs. Earing from blog is probably a good idea and many people create content on Internet for this purpose, so this template already has this functionality with a fixable layout to show ads, on header, home page, sidebar, within post and so on as publisher or an affiliate blogger.
Page speed load is recommended for better position on google search also for user experience, Elegantes blogger template passed google insight page speed test with a good score.
Elegantes Blogger Template in a free version have a footer credit link pointing to soratemplates with do-follow rel attribute in the main javascript which is a downside of using free blogger template, it is a good idea to have a premium blogger template version if possible.
SEO Optimized Blogger Template: Filmax mobile friendly Blogger Template Free Download 2021 ads ready
Also We Shared Mobile Responsive Blogger Template: Flatblog Blogger Template Theme Free Download 2021 ads ready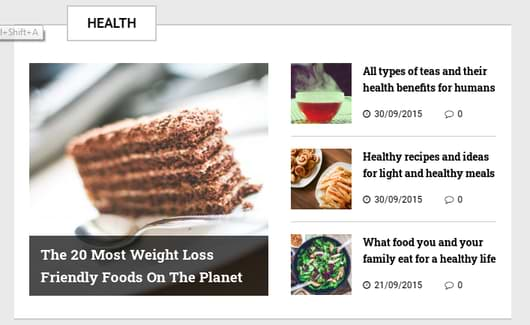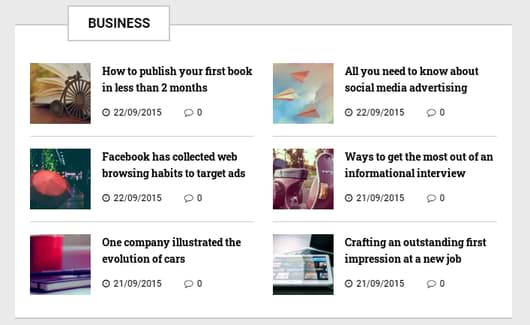 Elegantes blogger templates - More info:

| | |
| --- | --- |
| Template name | Elegantes |
| Responsiveness | mobile + desktop |
| Google insight Validator | Checked True |
| SEO optimized | well optimized |
| Mobile screen | all screens |
| 404 page | created |
| Page Speed load | optimized |
| News Ticker | available |
| Featured Slider | Header slider |
| Random Post | Jquery Randomized posts |
| Email Subscription | available |
| Read More | Available |
| Ads Ready | True |
| Video Category | True |
| 3 Column Footer | available |
| Other Widget | see the Demo |
Also See this post: How to Create Site Map page for Users on Your Blogspot Blog
Also check this blogger tutorial: How to Remove Date From blogger Post url address Year and Month
Elegantes Blogger Template features
Elegantes template is a free mobile Responsive perfectly created and designed with seo optimization for a good rank on search results.
Here are a few features:
Mobile responsive template
Fast page speed load
Supports Dropdown menu
Top bar and Header menu
News ticker (Breaking news)
Social widget counter
Right sidebar layout
Three Footer columns
Supports Random posts
M ost Recent Posts widget
Selected tags posts
Customized featured post
Auto CSS and HTML slide Show
Mega menu with with selected tag post or most recent posts
Responsive header ads widget 728x90
Social media icons, facebook, twitter, youtube etc...
Post Social media shares Icon buttons
How to install Elegantes blogger template
This blogger temp-late can be easily installed on blogger blogspot website, you can see more information on how to install blogger template. We shared a free version template which has encrypted javascript contains designer link in footer, removing this link may result in blog redirecting, editing or removing this link is not a good idea.
Download Elegantes Blogger template
This a free blogger theme version ready to be Downloaded with direct download link and live demo to preview.
Elegantes Blogger Template Download Elegantes Premium Blogger Template